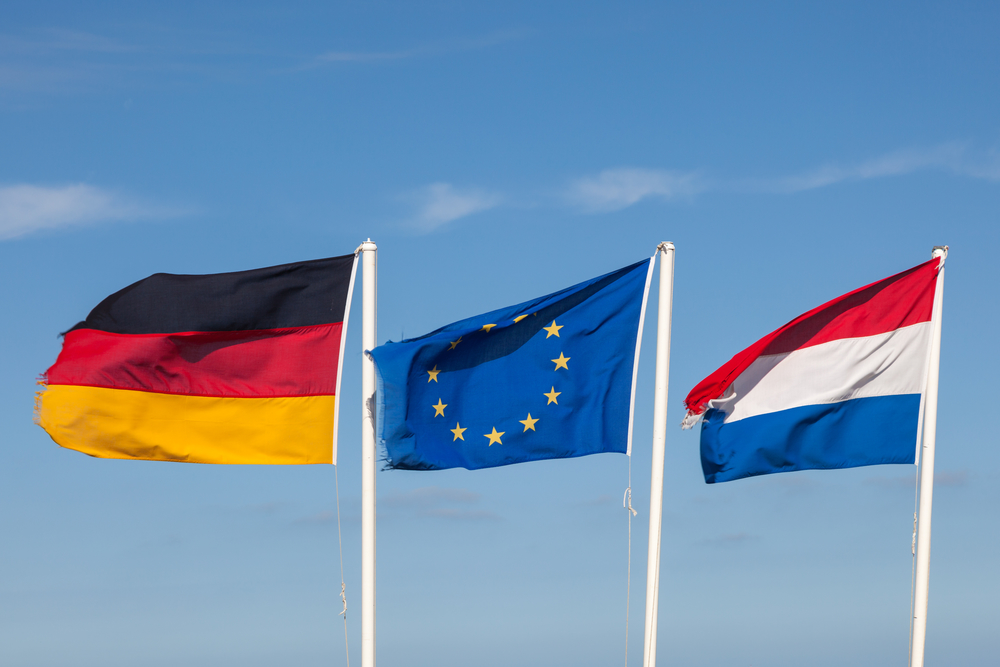 75% of dutch and 50% of german entrepreneurs want more intensive cooperation.

Dutch entrepreneurs are more enthusiastic about trade relations with Germany than Germans are about trade relations with the Netherlands, according to the latest Economic Insight by Euler Hermes, the worldwide leader in trade credit insurance.
Two- thirds of Dutch companies say that cooperation in their sector between the Netherlands and Germany is successful, and can cite examples. Only a quarter of German entrepreneurs say this for their sectors. The Dutch are also more positive about how smoothly the relationship runs: 84% of Dutch entrepreneurs vs 58% in Germany.
Exports to Germany account for 21% of the Dutch total. Euler Hermes expects the added value of the export relationship to amount to €4.8 billion in 2016. German exports to the Netherlands account for 6% of that country's total, with an estimated value of €5.8 billion in 2016 "The Netherlands' exports to Germany are mainly intermediate or semi-processed products, which are sensitive to competition since they are used early in the supply chain," said Ana Boata, Euler Hermes economist and co-author of the report.
More than 80% of Dutch businesses seeking to increase their exports aim for the German market. The converse is true for only 20% of German businesses. The ratio explains why Dutch businessmen are more enthusiastic than their German counterparts about trade relations: Dutch businesses are more dependent on the German market than German businesses are on the Dutch market.
Only 44% of Dutch companies see support in the Top Sector Policy
"Both the Dutch and the German governments offer schemes to stimulate the most competitive national sectors and boost international trade. The Netherlands has its "Top Sector Policy" and Germany its "Industry 4.0" program. In spite of this, only 46% of Dutch respondents and 58% of German ones are familiar with these programs. Further, only a few find the pro-business policies supportive for their sector: 44% of Dutch companies vs. 12% of their German counterparts," added Boata.
Need for more bilateral cooperation
Half of German companies and three-quarters of Dutch companies expect improved cooperation between Germany and the Netherlands to further help their companies. 57% of Dutch companies even posit an increase in income of more than 10%.Entrepreneurs see bilateral cooperation between the Netherlands and Germany in other fields of policy as more fruitful: 63% of German exporters and 79% of Dutch exporters believe that cooperation in policy and education is a positive step for their companies.
"It is understandable that businesses should want to have the bilateral policy adjusted. However, for Germany a purely bilateral cooperation is a bridge too far. For them, it would be better to spend the innovation budget in some other way. Dutch companies must be prepared to take more risks: currently, the only innovations they invest in are those that are proven," concluded Johan Geeroms, senior Risk manager at Euler Hermes Nederland.
Bron: Euler Hermes