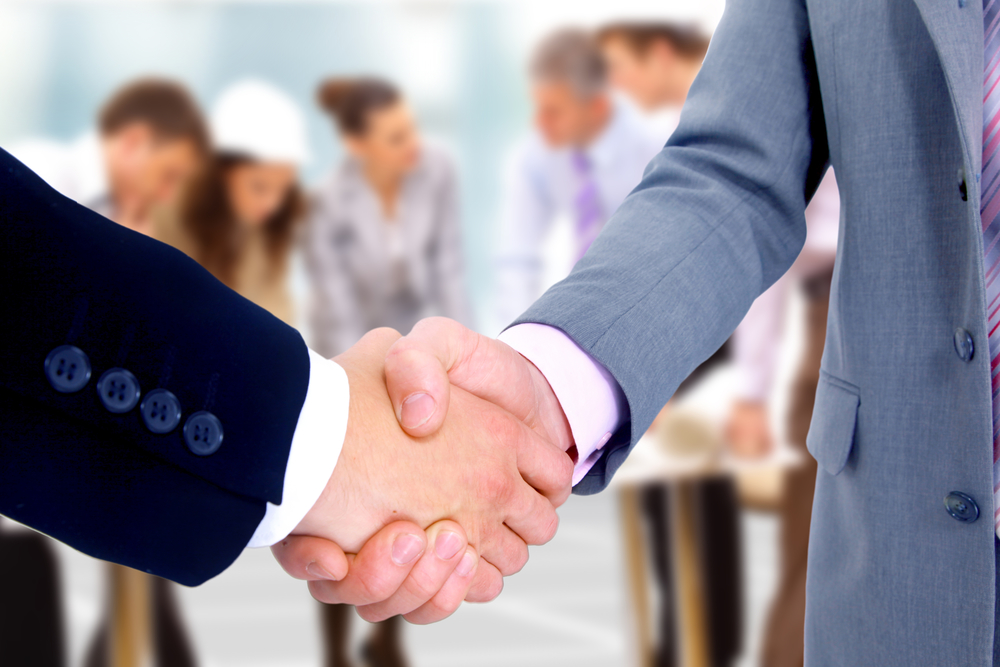 Intrum Justitia and Lindorff announce their intention to combine to create the industry leading provider of credit management services (« CMS »).
The combined entity is, through its scale and diversification, ideally positioned to capture the strong market growth in the CMS industry.
The combination is expected to provide material benefits for all stakeholders and create significant shareholder value through annual cost synergies estimated at SEK 0.8bn and significant further revenue synergies.
An agreement has been entered into pursuant to which Intrum Justitia will acquire all the outstanding shares in Lindorff in exchange for newly issued shares in Intrum Justitia.
Intrum Justitia and Lindorff shareholders will own approximately 53% and 47% of the shares, respectively, in the combined entity. Nordic Capital Fund VIII, currently the indirect majority shareholder in Lindorff, will become the largest indirect shareholder in the combined entity.
The transaction is unanimously recommended by the Board of Directors of Intrum Justitia and Lindorff.
The transaction is subject to Intrum Justitia shareholder approval as well as regulatory and competition authority approvals. The transaction is expected to close in the second quarter of 2017.
The combination of Intrum Justitia and Lindorff creates the industry leading CMS company with local presence in 23 markets across Europe and a team of more than 8,000 professional, committed and caring employees. By joining forces, both local and global clients will benefit from a strong pan-European platform, enhanced service offering, innovative solutions and best in class compliance.
"Together we have the scale and unique position to capture the unprecedented opportunity for growth and expansion presented by ongoing structural trends in the banking sector. We share the ambition to lead the industry and the belief that we can contribute to a sound economy in Europe. Both companies have, each in their own right, pioneered efforts to transform how our industry does business with a focus on compliance and fair and respectful collection", said Mikael Ericson, President and Chief Executive Officer of Intrum Justitia.
"This combination is a great fit both geographically and from a segment expertise and clientele perspective. It will strengthen our local presence and give us the international platform to continue to further improve our services to both small and large clients. Together with Mikael, I look forward to combining our employees' skills and industry expertise to create the leading credit management services organization in the industry,"said Klaus-Anders Nysteen, President and Chief Executive Officer of Lindorff.
"I am very pleased that this industrially strong combination has been agreed. The combined business has the potential to deliver significant value to clients, shareholders and society going forward," said Lars Lundquist, Chairman of the Board of Intrum Justitia.
"We are really excited about this combination of the two longest standing credit management companies in Europe and recognize the strength of the companies and the opportunities in the industry. Given the growth trajectory of both businesses and the benefits that will come from the combination Nordic Capital looks forward to continue supporting the combined business as a listed company and sees significant potential for further value creation", said Kristoffer Melinder, Managing Partner, NC Advisory AB, advisor to the Nordic Capital Funds.
"These two companies are a great fit with complementary strengths and will become a leading force in shaping the future of credit management. In addition to creating a strong platform for growth, this company has the potential to drive consolidation in a fragmented industry. The two teams are impressive in their commitment and dedication",said Per E Larsson, Chairman of the Board of Lindorff.
Press conference and analyst calls
There will be a joint press conference on 14 November at 10.30 am CET.
Participants: President and CEO Mikael Ericson, Intrum Justitia, and President and CEO Klaus-Anders Nysteen, Lindorff together with Chairman Lars Lundquist, Intrum Justitia and Kristoffer Melinder, Managing Partner, NC Advisory AB, advisor to the Nordic Capital Funds.
Bron: Intrum Justitia