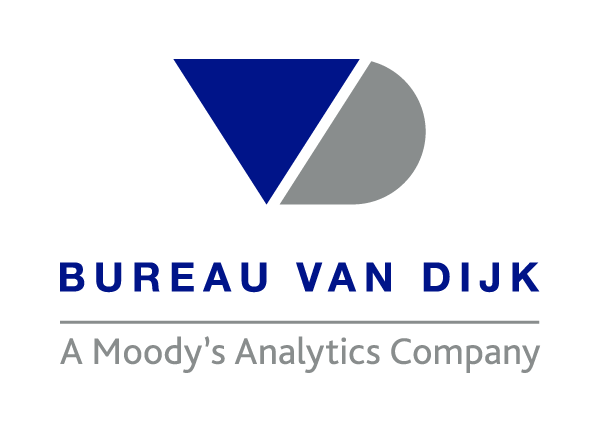 Bureau van Dijk – A Moody's Analytics Company
We capture and treat private company information for better decision making and increased efficiency, so we're ideally suited to help corporate credit professionals.
Orbis , our global company database has information on more than 310 million companies and offers:
Standardized financials
Financial strength metrics
Projected financials
Extensive corporate ownership structures
Credit Catalyst  is a platform where you can combine information from  Orbis  with your own knowledge or your customers and get dashboard views or your portfolio. Using web services (ERP integration), you can take data directly from  Credit Catalyst into your in-house systems. You can also take the analysis from  Credit Catalyst  into your own systems, and use your own Excel templates via our Excel Add-In.
Welcome to the business of certainty.
| | |
| --- | --- |
| Nom de la société | Bureau van Dijk – A Moody's Analytics Company |
| Adresse | Avenue Louise 250 |
| Code postal | 1050 |
| Commune | Bruxelles |
| Pays | Belgique |
| Téléphone | +32 2 639 06 06 |
| Fax | +32 2 648 82 30 |
| Internet | www.bvdinfo.com/fr-be/ |
| E-mail | brussels@bvdinfo.com |